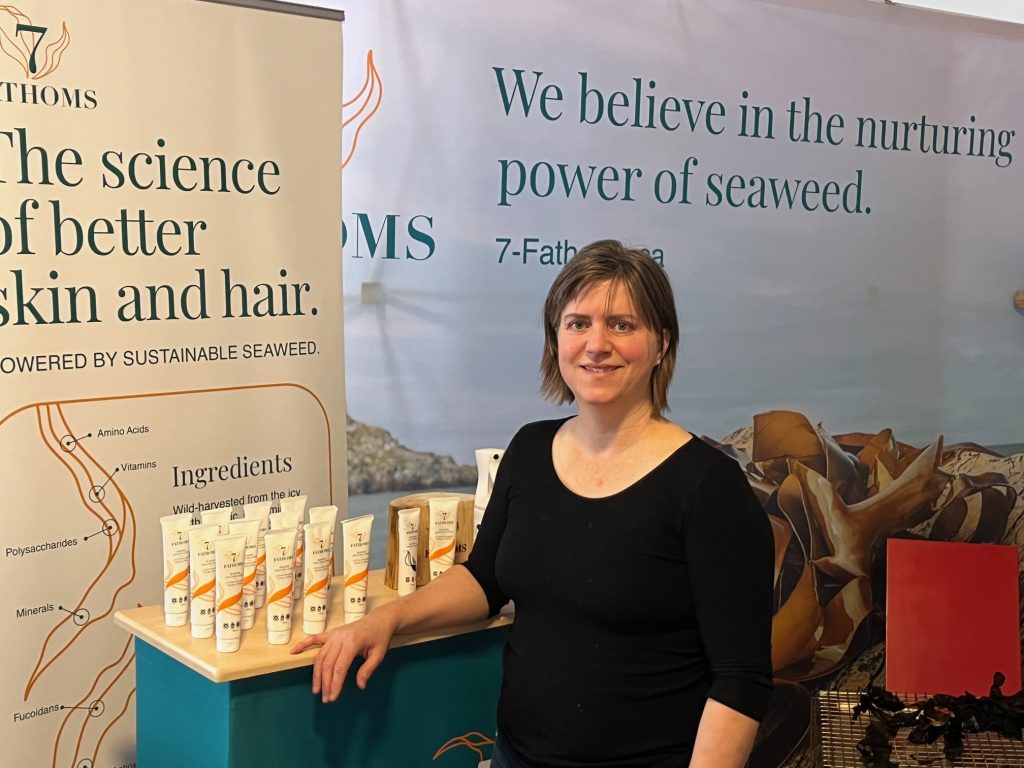 7 Fathoms Seaweed Skin Care is the latest company to join Emergence, Atlantic Canada's bioscience business incubator which is dedicated to assisting start-ups and growth-stage companies in commercialization of bioscience-based technologies and services.
Motivated by the nurturing power of seaweed, Courtney and Terrence Howell founded 7 Fathoms Seaweed Skin Care in 2020. Using seaweed harvested off the coast of Grates Cove, a small outport town in Newfoundland, 7 Fathoms develops novel, marine bioactive extracts used to make high-quality, high bioactive skincare that aids in overall health of skin, hair, and scalp.
"We are pleased to welcome 7 Fathoms to the Emergence Incubator," said Jason Cleaversmith, Director of Incubation, PEI BioAlliance. "The progress they've made thus far is impressive and we look forward to supporting Courtney and Terrence on their entrepreneurial journey as they build out some exciting export opportunities."

Many clients of 7 Fathoms suffer from inflammatory skin conditions such as eczema, psoriasis and rosacea, leaving them with very dry and sensitive skin. As 7 Fathoms continues to grow their product lines and extracts, they are also exploring their entry into the wound care industry.  
Co-founder Courtney Howell says that they are thrilled to have access to expertise that will help their company establish its presence as a valuable innovator within the Atlantic Canadian bioscience ecosystem.
"Our partnership with Emergence will accelerate our plans to scale our novel bioactive marine extract, to manufacture a growing product line for overall skin health, and to develop new products that have high potential for the wound care industry," said Howell.
Emergence provides bioscience companies in Atlantic Canada with business incubation services including the Critical Path program, one-on-one and team mentorship, business strategy and advisory services, as well as access to the Emergence Performance Network.
To learn more about 7 Fathoms Seaweed Skin Care, visit 7fathomsseaweedskincare.ca.