The Prince Edward Island BioAlliance, on behalf of the Atlantic Canada Bio-Industries Alliance (ACBA), is seeking companies to participate in the Atlantic Canada delegation to the BIO 2020 International Convention and Trade Show taking place in San Diego, CA, June 8–11, 2020.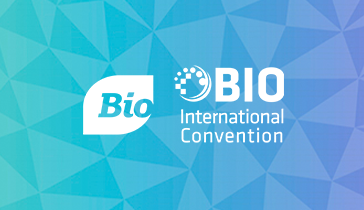 BIO 2020 is an opportunity for Atlantic Canada bio-businesses to connect to strategic partners from around the globe, as well as showcase Atlantic Canada's growing strengths in the biotechnology industry. Atlantic Canada will be a featured exhibitor in the Canada Pavilion.
Your participation in the Mission to BIO 2020 will include:
Complimentary Exhibitor Badge Registration
Complimentary Exhibitor Business Partnering pass (1 per company – Allocated on a first come-first serve basis) 
Access to pre-conference webinar that will provide planning and coaching
Access to meeting space within the Canada Pavilion
Company profile listed on all Atlantic Canada marketing materials
Inclusion in the Canada Directory at BIO
Invitation to the Taste of Atlantic Canada Reception,an increasingly popular, and "must attend" event at BIO on Tuesday, June 9.
Opportunity to present in the Canada Coast to Coast Company Competition
Inclusion in Federal/Provincial Roundtable meeting (if applicable)
Pre-conference and on-site support
New for 2020!
ACBA has engaged Betsy Bascom, CEO, Global Connectworks to work with five (5) Atlantic Canadian early stage companies (as determined by ACBA) to help them increase visibility, profile and success and optimize participation at the BIO 2020 event. Global Connectworks will work with selected companies, in advance of the convention, to identify targeted strategic partners and companies to meet while at the event. This will include guidance with meeting schedule management and how to prepare and approach potential partners to ensure you get the right meetings and connect with targeted companies.
Please complete the BIO 2020 Application by CLICKING HERE and return it to us by March 1, 2020. The Participation Fee per organization is $650 CAD (plus applicable tax).
In partnership with:
Government of Nova Scotia
Government of New Brunswick
Government of Prince Edward Island
Government of Canada