Emergence client, Animal Ethics (Pty) Ltd., has gained approval for its Tri-Solfen pain product in New Zealand for sheep and cattle husbandry procedures.
This is the third approval for the product and its first outside of Australia.
"Animal Ethics is", Allan Giffard  Co-Founder and  Managing Director told us, "currently in multiple marketing and distribution rights negotiations" for the New Zealand market.
Tri-Solfen is a local anesthetic and antiseptic gel spray that adheres to wounds and acts as a barrier to environmental stimuli. It also promotes hemostasis and improves wound healing, as it targets the one billion global livestock animals that undergo highly invasive painful husbandry procedures every year.
Tri-Solfen contains two local anesthetics: fast-acting Lignocaine for immediate pain relief; and long-acting Bupivacaine, for prolonged postoperative pain relief. Adrenaline is also included in the formulation for its ability to reduce the shock and stress of blood loss – it also prolongs the anesthetic action.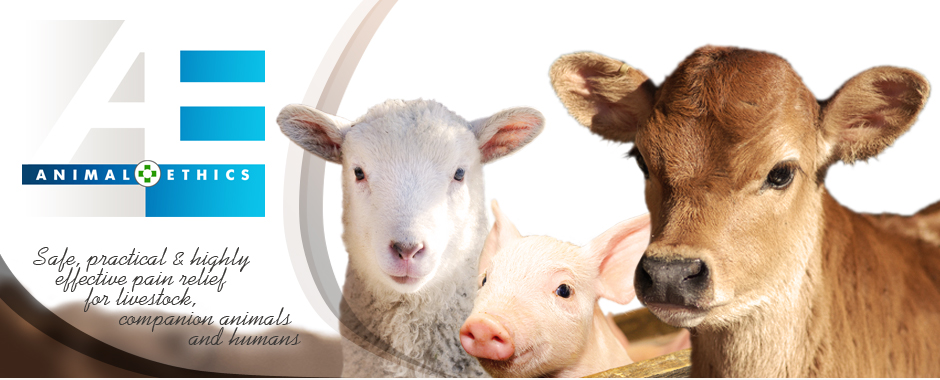 Additionally, Tri-Solfen contains Cetrimide. This is an antiseptic widely used to cleanse wounds and provide protection from bacterial contamination.
Tri-Solfen's previous approval saw it registered in Australia for sheep and cattle husbandry procedures. In Australia, the product is distributed by Bayer Animal Health.
According to Animal Ethics, Tri-Solfen has been used to "successfully treat over 80 million animals undergoing routine surgeries in the Australian livestock industries".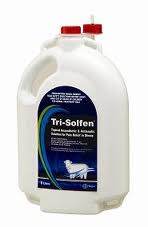 Giffard told Animal Pharm recently that registration of Tri-Solfen for pigs in Australia and New Zealand will occur during 2018.
Gifford also told Animal Pharm: "Our next major registrations are on track for Canada, the EU and the US Q1/Q2 of 2019."
Animal Ethics estimates a global market potential of over US$412 million per year for Tri-Solfen as a routine treatment on farm procedures in calves, lambs and piglets.
T

he company is currently expanding the product's commercial horizons. Earlier this year, Animal Ethics was able to boost its plan for Tri-Solfen's global registration following a commercial partnership with Dechra Pharmaceuticals.
See: Emergence client, Animal Ethics, receives investment from UK-based Dechra Pharmaceuticals PLC
Dechra has the global licensing rights (excluding Australia and New Zealand) for the firm's proprietary platform technology in animals. Dechra is supporting Animal Ethics as it targets approvals in the EU and US.