Charlottetown-based Emergence client, Canada's Island Garden has promised to deliver recreational cannabis to Islanders in a safe and strictly controlled manner.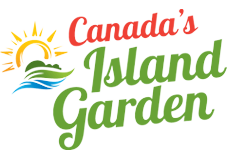 Canada's Island Garden is one of three companies that have entered into an agreement to supply the P.E.I. government with legal and regulated marijuana. The others are Moncton, New Brunswick-based OrganiGram, and Canopy Growth Corp. out of Smiths Falls, Ontario
Edwin Jewell
, president of Canada's Island Garden, told us that the company has recently had its licence amended in order to allow for the production of cannabis oil.
The company has purchased and installed an oil extraction lab from another Emergence client, Advanced Extraction Systems, a subsidiary of Diversified Metal Engineering.
"This is a huge step for our company, and it has been great to work alongside another Island-based company to follow this process through to completion,'' Jewell said.
"Oil extracts are a very important component of the cannabis market. Our current clients are patiently waiting for our oil products to become available, and we look forward to providing them with an alternative to flowered product soon.''
Along with this, Jewell said that for the upcoming recreational market, CIG will provide customers who wish to stay away from smoking a viable alternative for consuming cannabis.
He said there are also many other oil-based product alternatives that they are excited to explore down the road as the recreational industry progresses.
"As we move ahead, we will continue to improve our company in order to meet the demands of our existing clients as well as the incoming recreational market.''
In terms of a recent announcement, adults will be able to possess up to 30 g of dried cannabis or the equivalent in Prince Edward Island when it becomes legal for recreational purposes.
Teens under 19 are prohibited from possessing any cannabis, and there will be four government-run stores on the island.
"In setting direction on cannabis, our focus remains on getting rid of the illegal market, ensuring Islanders are making an informed choice, and protecting the public health and safety of Islanders," said finance minister Heath MacDonald.
"This is a major project that involves or impacts almost every department of government, and we continue to work with our key partners and Islanders to ensure that the decisions we make are in the best interests of the entire province."
The legislators also announced plans for preventing cannabis-impaired driving, regulating cannabis transport and providing health and safety education:
Driving: create a summary offense in cases of impaired driving with a minor, with potential for increasing penalties, and strengthening impaired driving suspensions.
Transporting: cannabis must be in unopened packages, secure and inaccessible to anyone in a vehicle.
Education: public health and safety campaigns are underway.
To find out more, visit www.princeedwardisland.ca/cannabis.