Reazent is the latest company to join Emergence, Atlantic Canada's bioscience business incubator which is dedicated to assisting start-ups and growth-stage companies in commercialization of bioscience-based technologies and services.

Increasing food production sustainably and mitigating climate change are two of humanity's biggest problems. Reazent is on a mission to replace synthetic agrochemicals with more economically viable, sustainable, and safer solutions.
CEO and Co-Founder Sumit Verma says that at Reazent, they are committed to enabling growers to improve crop-production sustainably while lowering costs and impacts of chemicals.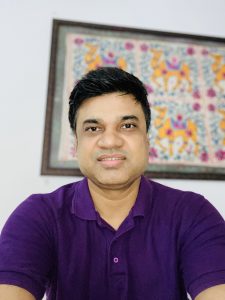 "We have years of data showing improved soybean yield, vertical farms leafy green production, and fungal pathogen control in wheat, and are expanding with trials for corn and tomato," said Verma. "Being an Emergence client will help bring these products to existing partners, obtain regulatory approvals, and increase our capacity to work with new growers."
Based in Nova Scotia, Reazent has worked with a range of clients including some of the world's largest and most renowned agriculture companies, vertical farming startups, and generational family farming organizations to test and validate Reazent's technology commercially.
"We are pleased to welcome Reazent as a client of the Emergence Incubator," said Jason Cleaversmith, Director of Incubation, PEI BioAlliance. "We look forward to working with them to develop their path to commercialization of products which will help growers increase their production yield and grow healthier crops."
Emergence provides companies with business incubation services including the Critical Path program, one-on-one and team mentorship, business strategy and advisory services, as well as access to the Emergence Performance Network.
To learn more about Reazent visit, reazent.com.