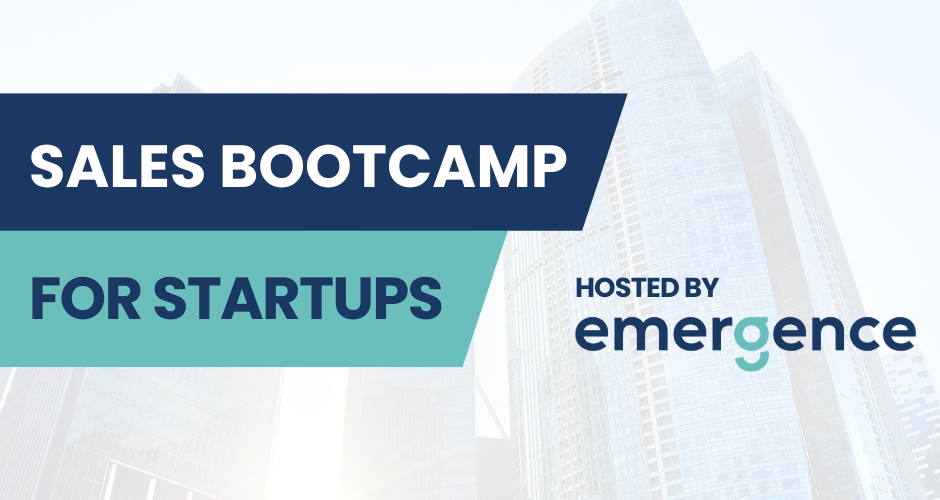 Join seasoned entrepreneur and Emergence Team Mentor Kent Summers for a sales bootcamp, you won't want to miss. Perfect for startups looking to learn the basics of sales or increase their sales performance, this workshop is held over the course of 5 half-day sessions, in person and online.
Session topics include developing an effective sales toolkit, the dos and don'ts of prospecting, end-to-end sales, identifying market segments, direct vs. channel sales, value proposition framing, stakeholder mapping, measuring sales performance, and more!
In Person and Online: May 18-19, 2023
Online: May 23, 25 and 30, 2023
Cost: $200 per company
About Kent Summers
Kent Summers is a seasoned entrepreneur with four successful startups and a 30-year contribution to the Boston entrepreneurship community in operating, volunteer and board roles.
Kent is an Emergence Team Mentor and teaches the B2B Sales for Startups course at MIT and is a regular lecturer at the Harvard Business School.