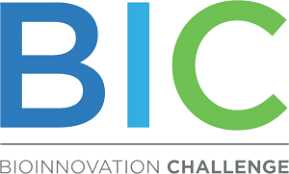 Three Emergence clients are semi-finalists in the BioInnovation Challenge that will be hosted by BioNova at BioPort 2019, Nov. 5-6, at Pier 21 in Halifax. AffinityImmuno, Dr. A.K. Gordon and FieldEtect will be among eight semi-finalists vying to win $25,000 in seed funding and a $30,000 advisory services package to develop their business idea.
Emergence Semi-Finalists:
AffinityImmuno Inc., Jonathan Zuccolo, P.E.I. – AffinityImmuno is a platform for rapid drug lead discovery using the chicken immune system.
Dr. A.K. Gordon's Cream, Ann Gordon, Nova Scotia – Gordon has developed a fast-acting, complex compounded skin cream to treat infectious or non-infectious Candidal Intertrigo, an inflammatory skin rash that occurs when skin contacts moisture.
Fieldetect Inc., Andrew Trivett, William Whalen, P.E.I. – FieldLAMP is a "point-of-care" agricultural and environmental pathogen detection tool that eliminates the need for laboratory analysis when making treatment decisions based on the detection of pathogens.
Emergence is proud to be a sponsor of BioPort 2019 and we look forward to taking part in this conference featuring Trailblazers of Health and Life Sciences. We wish our Emergence clients all the best in the 9th Annual BioInnovation Challenge. Full news release here.