We are happy to extend a warm "EmerGence welcome" to our newest client, Halifax, Nova Scotia-based Sona Nanotech Ltd. Welcome to Canada's bioscience incubation program!
Sona Nanotech is a Canadian gold nanorod platform technology company.
Sona owns all of its patent-pending intellectual property for the world's first two new gold nanorod product lines designed to support the development of dramatically improved next-generation diagnostic products and medical applications.
Sona is a privately-funded company and has received support from the Atlantic Canada Opportunities Agency and the National Research Council Industrial Research Assistance Program (IRAP) programs for product and technology development.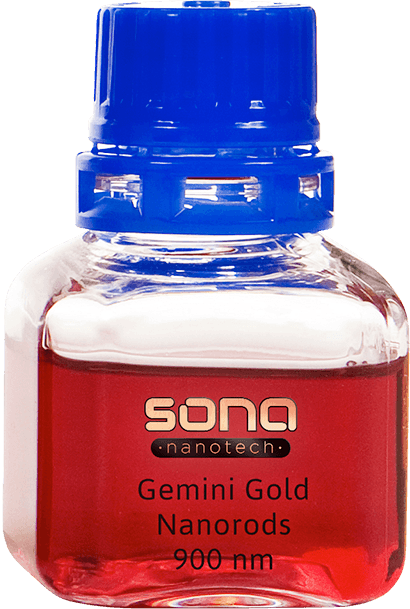 Sona's scientific team consists of surface chemists with 50+ years of combined experience in nanotechnology, surface and colloidal chemistry. This team has developed the first line of biocompatible gold nanorods (GNRs) that are synthesized without the use of the conventionally used cytotoxic surfactant cetyltrimethylammonium bromide, commonly called CTAB.
Key features of Sona's products include:
More colour options for medical imaging and diagnostic test results than traditional gold nanoSphere products.
100% CTAB free – the world's first gold nanorods engineered to be live-cell friendly.
Longer shelf life than competing gold nanorod or nanoSphere products.
Increased sensitivity for improved diagnostic applications.
Superior heat generating capacity that nanoSpheres for medical applications.
Thermal stability not offered by competing gold nanorod or nanoSphere technologies.
Sona is working with collaboration partners across Canada, the US and Europe to complete research data results and product prototyping, where their Sona Gemini™ and Omni™ brand gold nanorod products will be used as the enabling nanoparticle platform technology for projects ranging from cancer tumour destruction in humans and animals to targeted drug delivery, and new diagnostic test product platforms for infectious disease and women's health.
Contact Sona Nanotech for further information!