Clients of Emergence – Canada's national bioscience business incubator – have celebrated a year of unprecedented exits, acquisitions and investments.
In the period April 2017 to April 2018, four clients of our incubator attracted significant investment. Another three clients publicly announced the completion of raises; while the balance of companies that make up the Emergence client portfolio reported attracting an additional $29 million private sector follow-on funding over the last year.
In April 2017 Emergence client, Animal Ethics (Pty) Ltd., closed an $18.2 million investment from UK-listed Dechra Pharmaceuticals PLC in exchange for a 33% stake and a global license to sell the company's lead product, Tri-Solfen, internationally.
Tri-Solfen was developed by Animal Ethics for the treatment of lambs after mulesing: the removal of strips of wool-bearing skin from around the buttocks of a sheep to prevent "flystrike" (myiasis).  The product contains two topical local anaesthetic agents (Lignocaine and Bupivicaine) to numb wounds; a vasoconstrictor (Adrenalin) to minimize bleeding; and an antispetic agent (Cetramide) to prevent infection of wounds. In December 2016, Tri-Solfen was approved to be used on calves, and, according to Animal Ethics, it is now used on 8 million farm animals a year. It is expected that the product will also be extended for use on piglets.

In January 2018 Emergence client, Nautilus Biosciences Canada Inc., a marine biotechnology company, was acquired by Croda International Plc, a listed UK company that creates, makes and sells specialty chemicals.
Nautilus, a University of Prince Edward Island (UPEI) spin-off enterprise, was founded in 2007 by Professor Russell Kerr to focus on using marine microbial biodiversity to discover novel actives and materials. Cord is using their acquisition of Nautilus to launch a new "Centre of Innovation for Marine Biotechnology" in Charlottetown.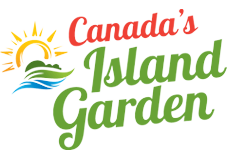 Also in January 2018, Emergence client Canada's Island Garden, a licensed medical marijuana producer, was acquired by North Carolina-based tobacco leaf merchant, Alliance One International Inc., which purchased a majority stake in the company. Alliance One is a global contractor, processor and supplier of tobacco.
The acquisition forms part of Alliance One's efforts to branch out into higher-margin, fast-growing agricultural products such as cannabis. As a result of the investment by Alliance One, Canada's Island Garden is undergoing rapid expansion.
Phase 1 of the expansion, which includes a 166,000-square-foot greenhouse and 54,000-square-foot warehouse, represents an additional $35 million investment. The warehouse is being constructed to also accommodate Phase 2 of the expansion, which will add an additional 90,000 square feet of greenhouse space. Phase 1 will increase the facility's annual production capacity from 1,200 kilograms to 18,000 kilograms. After the Phase 2 expansion, Canada's Island Garden will have a total annual production capacity in excess of 35,000 kilograms. Staff numbers are expected to grow from 20 today to between 150 and 200.

And then in March 2018, Emergence client Dosecann Inc. entered into an agreement to be acquired by Cannabis Wheaton Income Corp. of Vancouver for $38 million.
Dosecann is a late-stage "Licensed Dealer" applicant. Dosecann is developing a suite of cannabis-based health and wellness products for the current medical and future adult use cannabis market. The company is currently completing the buildout of a 42,000ft² GMP pharmaceutical level production facility in Charlottetown, Prince Edward Island, and has hired twelve new staff.
Over and above these four clients, three other Emergence clients publicly announced their raises, including:
In addition, the balance of the Emergence portfolio reported attracting an additional $29 million of private sector follow-on funding over the last year.
Emergence is a virtual incubator that supports the formation and growth of innovative bioscience and food sector startups, scale-ups and growth ventures. The program helps clients become investor-ready and assists their commercialization.
Emergence director, Martin Yuill, says, "The investment that these incubator clients has attracted will not only fuel their future growth, but is a testament to the quality of the mentorship, business guidance, professional advice, and domain expertise they have received through our incubator program at all stages of their life cycles."
Emergence clients enjoy access to a wide range of business, technical, scientific, regulatory and commercialization support services customized to meet their individual needs.
This includes one-on-one and team-based mentorship; co-funded third-party consulting services; market research and intelligence; legal, IP, insurance, tax and financial expertise from a network of professional service provider partners; and support accessing international business and scientific networks as well as public- and private-sector funding and investment.
As a virtual incubator Emergence serves high-potential companies wherever they are located in Canada. The program currently boasts clients from "Vancouver to St. John's". The majority of Emergence clients, however, are currently located in Atlantic Canada.
The incubator also provides a 'soft landing' for international bioscience ventures seeking to start-up or establish themselves in, or expand into, Canada.
Emergence receives funding through the Canada Accelerator and Incubator Program (CAIP). CAIP supports activities designed to expand the overall service offerings to early-stage firms and entrepreneurs, and promote a "higher output of SMEs that are investment-ready and able to develop into sustainable, high-growth businesses".
"The significant follow-on funding and investment that our portfolio companies are attracting is evidence of the impact that Emergence is having in building a strong national Canadian bioscience startup ecosystem," Yuill concludes.