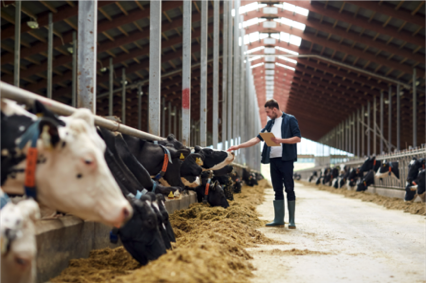 SomaDetect, a precision dairy technology company, and Valley Agricultural Software (VAS), the world's largest provider of dairy management software, announced today that VAS's Software API will be integrated into SomaDetect's data system.
The integration of VAS's API with the SomaDetect system will enable SomaDetect's software to synchronize with any milking equipment using VAS's dairy herd management software, DairyComp.
As a result, dairy farmers using DairyComp can take advantage of SomaDetect's technology without needing to replace their existing cow identification systems. Cow identification is a critical component to track individual cow health management.
"We are excited about this integration with VAS, and the support they have shown towards the advancement of our technology. We feel incredibly fortunate to be working with VAS and supporting leading-edge changes in this industry. We are supporting dairy as it moves into a new era of data generation, management, integration, collaboration, and insight development that will improve efficiencies and increase profitability for producers," said Bethany Deshpande, CEO of SomaDetect.
Founded in New Brunswick, Canada in 2016, SomaDetect has produced a sensor with the capacity to provide farmers with daily information from individual cows. This unprecedented technology captures a variety of critical herd management, cow health and reproductive, and milk quality data per cow and per milking.
This requires SomaDetect data to be associated with the correct cow in the milking parlor. The integration enables automatic transfer of milking identification system data to SomaDetect's system so that SomaDetect algorithms can be linked to the correct cow.
SomaDetect is currently focused on building commercial algorithms to provide data on somatic cell counts and pregnancy status, and will then increase data offerings to enable farmers to identify disease, eliminate contamination, manage reproduction, and increase milk quality.
"VAS is dedicated to being a collaborator in the industry and working closely with fellow innovators. We are excited to launch our integration with SomaDetect and help our dairies bring more insight to their operations by pairing important animal information with data from every cow at every milking session. We are proud to continually be part of the modernization of the dairy industry and learn how to help our customers improve their operations." – Kevin Callihan, VP of Engineering & Product at VAS